ANNOTATIONS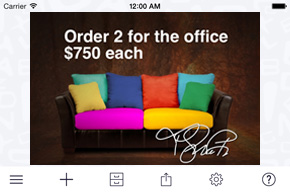 Annotate pictures of friends reunions, family parties, meetings... A+ Signature is also a productivity tool that will help your business.
PHOTOCARDS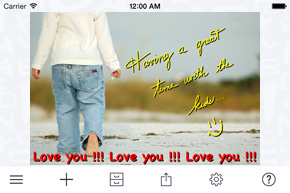 Create fun Photocards and share them with your friends. Express yourself with Internet memes.
"Whether you want to annotate photos, create your own custom e-cards, or just create the perfect digital signature to be used in other documents, A+ Signature should be your go-to app.", Tyler Tschida, AppAdvice.com
TEXT

Typography made easy. Use any fonts from your device plus 6 specially selected fonts.
DRAWING

Using the capture screen, add a drawing or a smooth handwriting. Built with one of the best handwritten signature technology.
CATALOG

Use the Catalog to easily reuse your favorite texts and drawings. The Catalog makes it easy to manage all your annotations.
SHARING

Share your annotated photos with friends via Email, Facebook or Twitter.